Generative AI
Leica AG pushes back on Generative AI
There is much talk about how Large Language Models (LLM's) have sucked up endless amounts of user generated content from the open web and used it to train models for Generative AI SaaS products, well, Leica is having none of it.
As an ex photographer, DOP and film studio owner, I know what it takes to create scenes, sets, put the talent at ease and work all the gizmos from sound to camera and the right 'look' of the lenses. This all takes skill and a meticulous attention to detail, and detailed knowledge.
But, I'm also a fan, user and early adopter of Generative AI.
What I'm not a fan of, is the way AI companies have used the web to scrape images that are under copyright, or are the creation of some highly skilled artist thats put the time in to learn their trade to use for their own means.
Generative AI is built on a bedrock of plagiarism, thats not a good place to start, financially and morally.
So it's with great interest that today I see an advert for Leica's new camera.
"Leica cameras have always stood witness to iconic moments in world history. However, determining the authenticity of visual content has become increasingly difficult and important in the age of digital photography. Now with the ability to provide this proof, we are once again strengthening trust in digital content and re-establishing Leica cameras as authoritative tools in the documentation of world events". Dr. Andreas Kaufmann, Chairman of the Supervisory Board, Leica Camera AG
Leica are using Authenticity Initiative (CAI) and the C2PA standard within the new M11-P which distinguishes the created images as real over Generative AI created.
This is a stance I can see most camera manufacturers will adhere to, both still and video, their very survival depends on such standards. I personally see a shift away from AI to capture content, we are a ways from that inflection point right now, but just like 'personal brand', authenticity will be king. SMTP timestamps in association with geolocation will assist.
Even empowering image capture devices that instantly load via 5 and 6G networks over the blockchain (at last an actual use for it) so that information is held on ledger for all time, and making the image9s) have in built intrinsic value.
The effects on the XR industry
When it comes to the XR industry, how could this affect us? Right now, everyone is trying to make generative video a useful thing, it's still early days and most of the images I see look like John Carpenters "The Thing".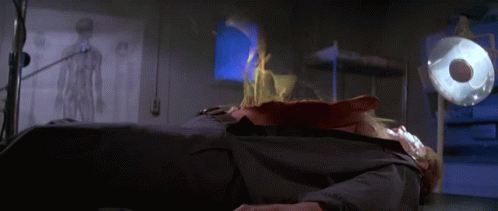 The plus side is, this could of course speed up building environments, like the excellent Blockade Labs SkyBox Lab which I wrote about when they were still in beta 👇
The big question is, if AI scrapes in-game play, or scrapes UGC from creators whilst in VR games when they livestream using Liv or Twitch etc, then the games industry has a big problem.
With these rapid changes in the technology landscape, you need eyes in the back of your head to keep up, to keep your job, your studio or at the basic level, your content safe.
Leica seems to be drawing a line in the sand, a clever and needed move, how will you protect your content?